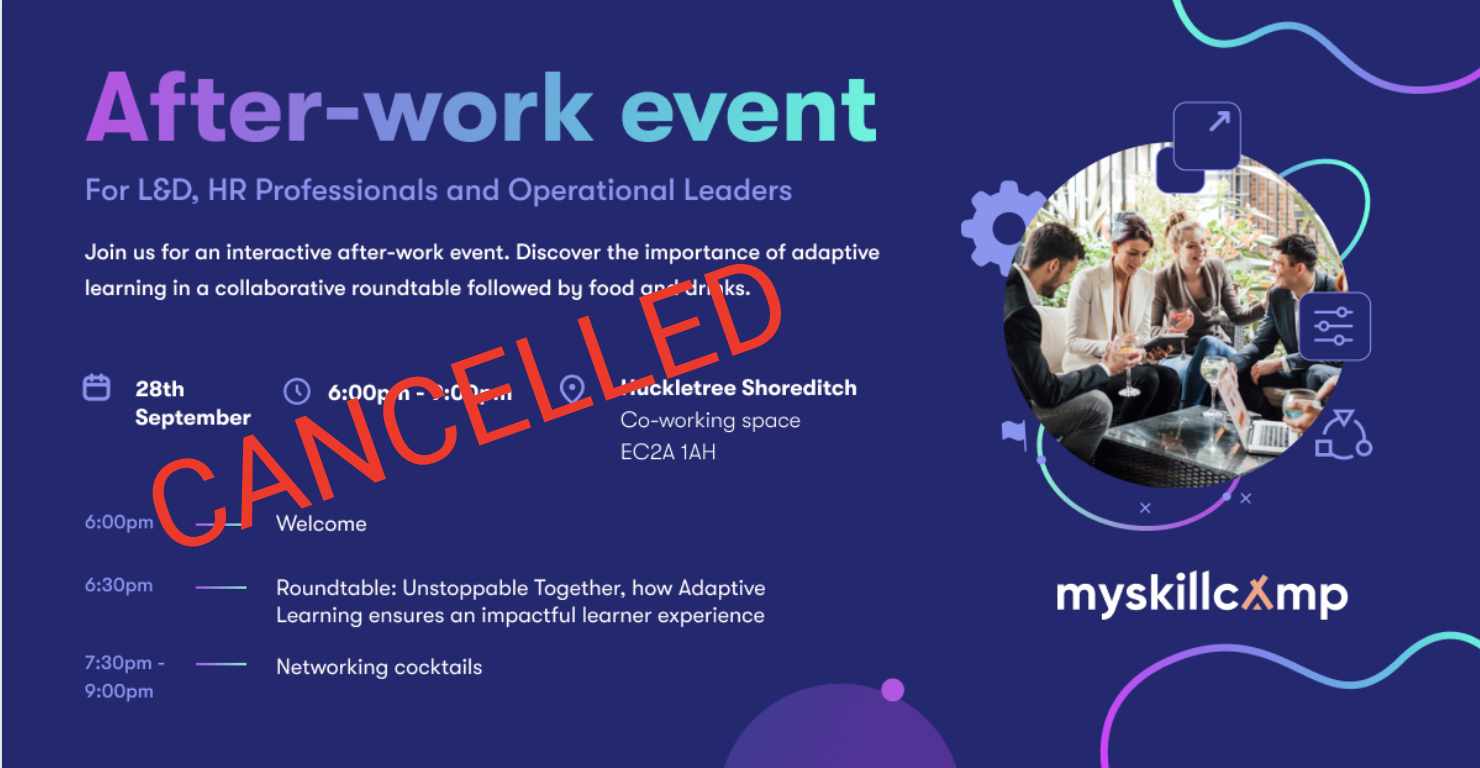 Due to some unforeseen circumstances we regretfully have to cancel this event.
Meet our team at our next UK events: World of Learning Conference & Exhibition, Oct 11-12th in Birmingham and Retrain Expo @ The Business Show, Nov 16-17th in London.
Want to create more successful training courses?
Discover how with our After-work event.

Connect
Have an interactive meeting with myskillcamp and other like-minded individuals from similar industries

Transform
Discover our new Adaptive Learning capabilities and how you can start using them in your training courses

Discover
Be the first to hear about the exciting updates Myskillcamp has to share - and how you will benefit from them

Network
Take advantage of this engaging after-work event to network with peers and get inspired by how they deal with upskilling their workforce
Meet our speakers: who you'll meet at the after-work event